Video Animation
Video Animation
Video Animation
At Designshooters®, we pride ourselves on being at the forefront of the latest video animation techniques and technologies. We offer a wide range of video animation services to meet the needs of our clients. Whether you need a short animated explainer video for your website or a complex 3D animation for a product demonstration, we have the skills and experience to get the job done. From concept design to final animation, we can help you reach your audience with an engaging message across any medium.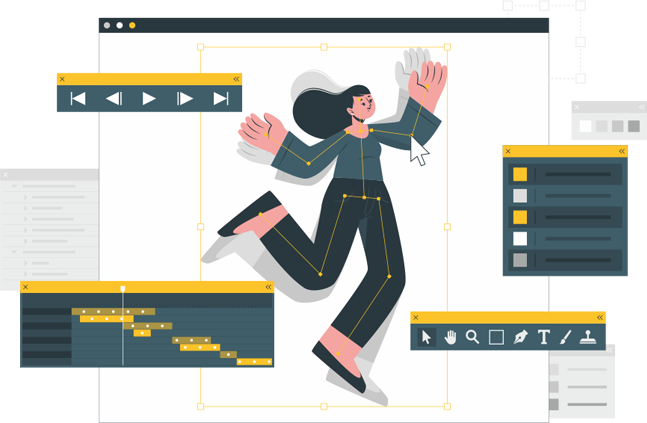 We are creative video animation specialists who will work closely with you to create a video that brings your business to life. Whether you need a breathtaking Invitation Card Video, Occasional Video Animation, Infographic Video, Business Advertisement Video, Doodle Art Video and Explainer Video, we have the right solution. Video animations are a great way to make your business more accessible and engaging. They can be used as a tool to help explain complex ideas, or simply as a way to present information in a fun, engaging way.
Some Benefits of Video Animation
Video animation is a great way to promote your business and attract customers.
It can help you communicate with your clients better. The video animations are perfect for social media marketing and also for promoting new products or services.
Why us?
Our video animation service helps you take your ideas to life. We're experts in the creative process, using our skills and experience to bring your ideas to life in a way that's engaging, effective, and unique.
Custom Video Animation
Our team of animators can create a custom video animation for you, based on your specifications.
High Quality, Fast Turnaround
With our team of experienced animators, we can create high-quality video animations quickly and efficiently.
Conversion rate
Creative video animations that capture your audience's attention and improve your conversion rate.