Capture Life's Precious Moments
Need a photographer but don't know where to start? Designshooters® is here to help with our comprehensive list of handpicked photographers from all over the world. Our team has researched extensively to ensure that every photographer on our list has the relevant qualifications and skills for your needs. You will surely find something from Pre Wedding, Wedding Photography, Candid Photography, Traditional Photography, Baby Shoot, Maternity Shoot, Product Photography, Fashion Photography, and Song Shoot Live to meet your needs. Photography Services can help with our professional photography, you'll get high-quality images that will make your site or product look its best.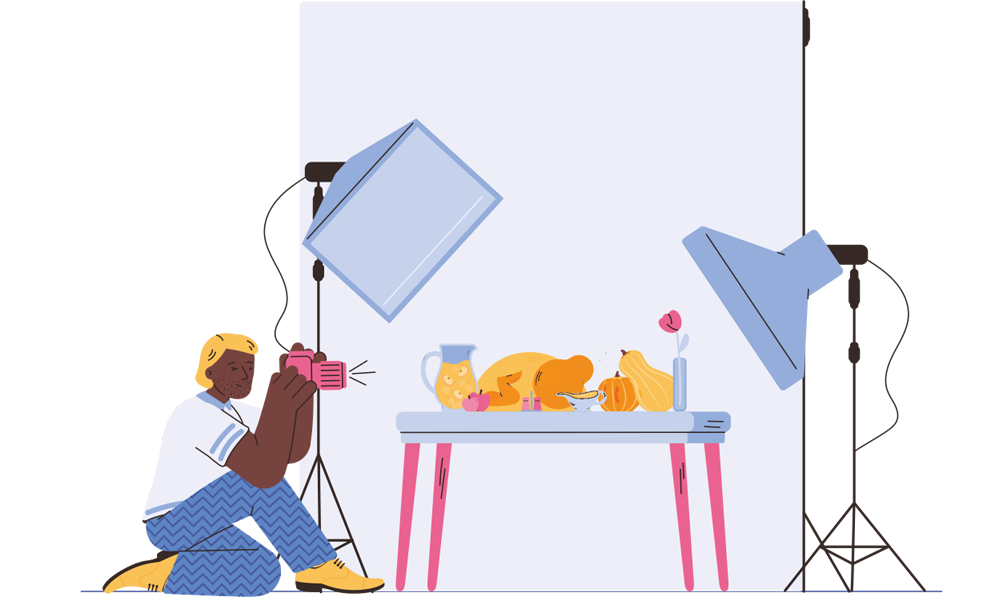 Inspiring, Affordable Photography Services.
We offer photography services for weddings, events and portraits. I'm an experienced photographer with a passion for capturing the beauty of your special day. My style is relaxed, fun and creative so that you can relax and enjoy every moment of your wedding day. We also offer a range of editing services to help you produce the best images possible! Whether you're looking for something traditional or unique, I will help you achieve the look that reflects your love story. Our experts can provide images in print or digital format, whether it's printed on canvas or digital files ready to share online. Photography services are available for both commercial and personal use.
Commercial Photography Services Include
Photography of products, packaging, and other items from the manufacturer or retailer
Portrait photography (individual and family)
Photography of food products (product shots)
Event coverage and photo booth services
At Designshooters®, we know that photography is a powerful way to communicate your brand's identity, and we want to help you get the most out of it. We believe that great photos are worth every penny: after all, what's better than a picture of your baby girl or boy growing up?
Why Us?
We specialize in photography services for local businesses, so we can handle everything from the little things—like developing photos on-site—to the big stuff: large-scale photo shoots, weddings, corporate events, and more. We work with each client in such a way as to make sure their needs are met and that they get exactly what they need from their experience with us.
A new way to capture memories: Photography Services is a new way to capture memories. With our unique approach, we can help you capture your most precious moments and turn them into lasting memories.
A picture is worth a thousand words: A good photo can make or break your website. Photography Services can help you get the perfect shot for your site.