IVR (Interactive Voice Response)
IVR (Interactive Voice Response)
IVR (Interactive Voice Response)
Are you fed up with waiting for the phone to pick up? Get our IVR Services and listen to a human voice from the other side. We provide customised IVR systems that help customers register/sign in and provide information about the business. With our expertise in the business, we know the power of an IVR system. Our powerful software suite permits you to customise your IVR system according to your needs and gives you an edge over competitors. Contact us now!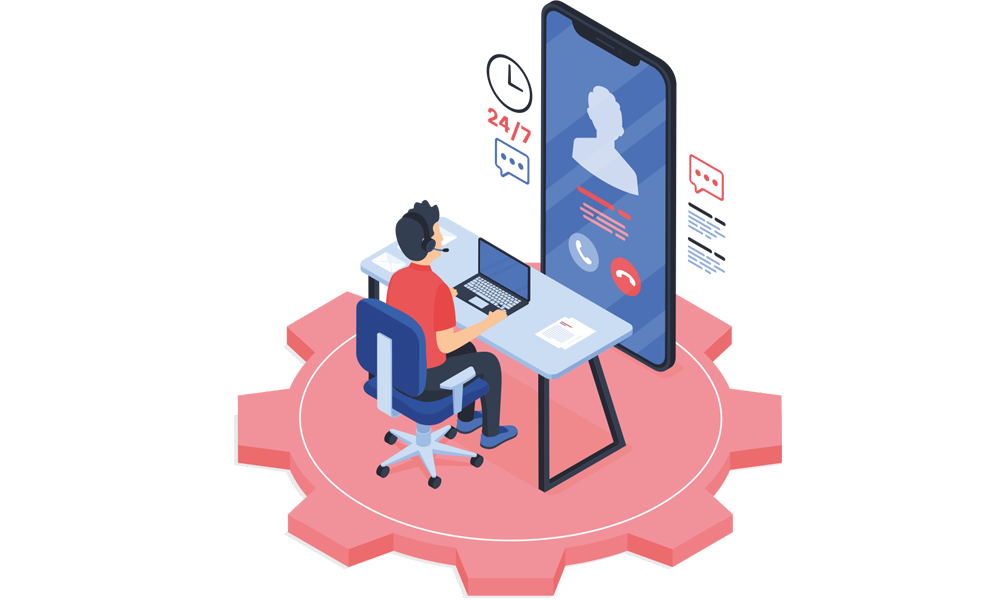 Let our IVR Services handle the tedious task of screening your calls.
Looking for a way to improve customer service and reduce costs? IVR Services may be the perfect solution. We can automate customer interactions, freeing up your staff to handle other tasks. IVR is a type of automated phone system that allows you to have live conversations with customers and support representatives. The IVR service is often used by organizations to handle high-volume call centres in a way that reduces the need for human interaction.
Advantages of an IVR System
Reduce or eliminate the need for a call centre or call centre agent.
Receive live chat requests from your website or mobile app.
Handle questions from customers who are calling you directly.
Get access to customer service tools such as live chat and automated self-help guides.
The IVR system will make all the necessary connections between your call and the customer service representative who answers it. The system will also record every interaction between you and your customer service representative, allowing for future reference if required by law.
Why Us
Our IVR services allow you to make calls from your phone or landline to the customer service department at any time, day or night. This allows you to respond quickly and efficiently to issues that arise during regular business hours. You can also use this service when a customer has requested information about your products or services, provided that it is not urgent.
With our scalable solution, we provide cost-effective and robust telephony network hosting with prompt and personalized customer service.
With IVR Services, you can quickly and easily set up a virtual receptionist to take care of your calls.
Choose from a variety of options to customize your experience, and our team is here to help you every step of the way.